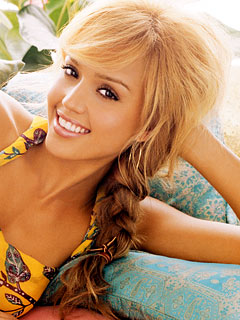 Lately, everywhere you look, you are seeing more and more of the trendy side-braid. The artsy, half-fast-looking hairstyle trend has found its way into celebrity news magazines. Celebrities such as Thandie Newton and Rachel McAdams are among the list of stars that are fans of the side-braid hairstyle trend.  The hairstyle trend can be described as semi-undone with a messy finish. Its very easy to do for yourself.
Apply a volumizing mousse such as the

Big Sexy Root Pump Plus Volumizing Spray Mousse

to damp hair and then blow dry

Roll up 2-inch sections of hair in medium-sized Velcro rollers and let it sit for 5 to 10 minutes

Begin French braiding your hair starting behind the left ear

Use a hair-tie for the bottom of the braid or let it naturally unravel a bit

Use bobby pins to fasten any loose ends for a playful finish
Visit our website,
TheBeautyPlace.com
, for several other quality beauty products including hair dryers, Curling irons and styling products.